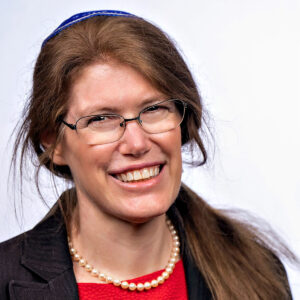 Rabbi Adrienne Rubin, the Rabbi of Temple Beth Ahm Yisrael in Springfield, NJ, has been bringing meaning into people's lives at synagogues for over 30 years. A trained opera singer, she is well-known for bringing beautiful music to services and enjoys leading worship in a way that encourages members of the congregation to participate. Rabbi Adrienne has built rich relationships with people throughout central New Jersey, both as Lawrenceville's Temple Micah Cantorial Soloist and as an active volunteer and nonprofit professional. Her warmth, knowledge and passion for Jewish values and traditions help people connect to what brings them the most joy and meaning in their lives. She delights in assisting interfaith couples in finding the right role for Judaism in their families and in serving the LGBTQIA+ community. And she loves customizing the educational process for students of all ages, levels and backgrounds, so that they develop deep connections to Jewish learning and the Jewish community. You can read some of her testimonials here.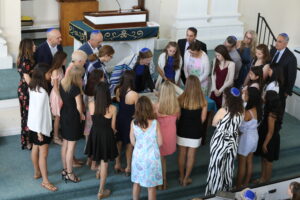 Rabbi Adrienne is currently the Rabbi at Temple Beth Ahm Yisrael, a Conservative synagogue in Springfield, NJ. She served as the Cantorial Soloist at Temple Micah, an unaffiliated, egalitarian synagogue, for over 24 years. She has officiated and co-officiated at hundreds of services, prepared students for B-Mitzvah, taught children in the religious school, led adult and Teen Torah and text study, and tended to the pastoral care needs of her congregations. Before coming to New Jersey, Rabbi Adrienne served as the Cantor at the University of Rhode Island for High Holy Days and as a guest cantor and a soloist for several synagogues in Massachusetts.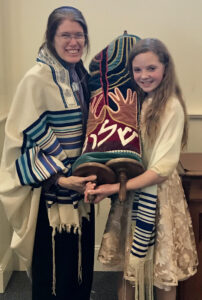 Rabbi Adrienne graduated from Princeton University with a B.A. in Music Theory and Composition in June 1988. She studied voice and opera with Peter Elvins and coached with Thom Christoph of the Opera Company of Boston. She has sung numerous operatic roles and has performed as a soloist in a wide variety of choral works.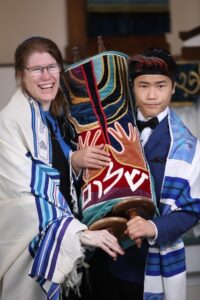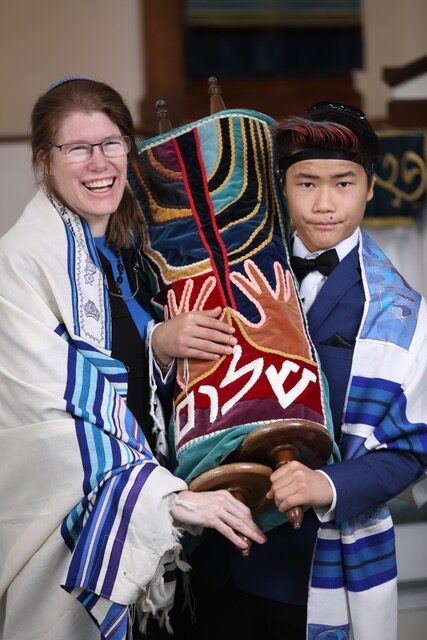 Rabbi Adrienne received S'micha from Rabbinical Seminary International, founded in 1955 by the Hungarian Chasidic Rabbi and Kabbalist Dr. Joseph H. Gelberman. She is an Associate Rabbi at the New Synagogue in New York City, the Chaplain of Scouts BSA Troop 40, and a member of the International Federation of Rabbis, the Women Cantors' Network and 18Doors (formerly InterFaithFamily),  Equally Wed (Modern LGBTQ+ weddings) and the Rainbow Wedding Network.
Rabbi A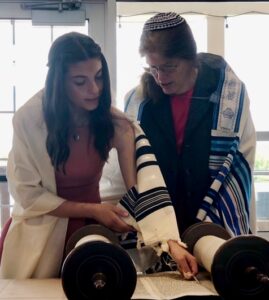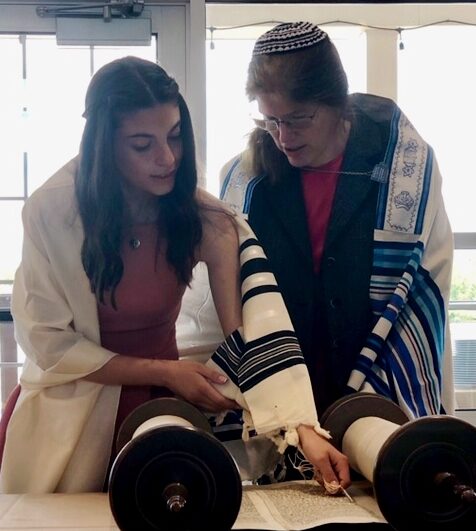 drienne and her husband Doug have one son, Elian, who attends Oberlin College of Arts and Sciences. She is an avid supporter of local nonprofits and most recently served as Chair of the Central NJ Nonprofit Council and the Princeton Mercer Regional Chamber's Nonprofit Business Partnership.  She has volunteered, served on the Board and/or worked with the Jewish Federation of Princeton Mercer Bucks, Send Hunger Packing Princeton, the Princeton Public Schools, the Princeton Education Foundation, VolunteerConnect, SAVE, A Friend to Homeless Animals, Women in Development, Princeton University, and the local Pack, Troop and Council of the Boy Scouts of America. She also consults independently with nonprofits and presents workshops and webinars on various aspects of nonprofit management.