PLEASE JOIN ME FOR PASSOVER!!!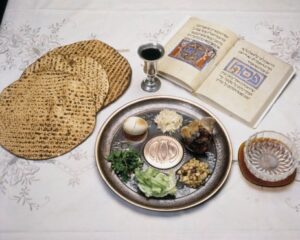 My favorite holiday is Passover! I love the rituals, I love the food (really!) and I love gathering people to remember the Exodus from Egypt. But this year, I cannot fill my house with people… but I can fill it with song and study and meaning!
Please join me for a virtual Seder! We may be separate, but we are not alone!
I will be offering two Seders — one is a traditional Seder and one is a Secular Humanist Seder. Here are the details:
Wednesday, April 8th, 6:30 p.m. – Enjoy a traditional telling of the story and fulfillment of the mitzvot , complete with blessings, songs, learning, the story and more. Fulfill the mitzvah with us: "And you shall tell your child on that day that it is because of what God did for me when I went forth from Egypt." https://zoom.us/j/845479000
Thursday, April 9th, 6:30 p.m. – Don't believe in God? You are not alone! Many Jews are questioning or atheists.  Enjoy a Seder that is non-religious and reviews the history and lessons of the Exodus from a different perspective.  https://zoom.us/j/433899655
What do you need?  It is great if you have your own Seder fixings: matzoh, grape juice or wine, maror (a bitter herb, usually horseradish), charoset (lots of good recipes for this online!), parsley and salt water. For your Seder plate, it is great if you also have a shank bone (a roasted beet is a good substitute if you need it or are vegetarian), an egg (hard-boiled or roasted) and a second vegetable. IT IS OKAY IF YOU DO NOT HAVE THESE THINGS! I will be performing the rituals in my home and can do them on your behalf.
How about a Haggadah? Don't worry! If you register in advance below or on Facebook, I will email you a PDF. If not, you can look at the slides I will share during the Seder. And yes, everything in Hebrew will also have a transliteration.
How do I RSVP? Use the form below. If you are on Facebook, please also indicate there that you are coming! The more the merrier!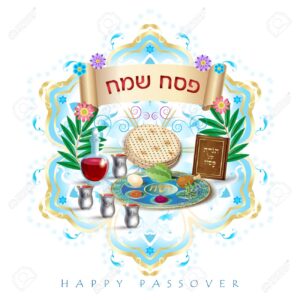 Chag Pesach Sameach!
Next year in our homes  WITH EACH OTHER!
— Rabbi Adrienne  )